BC Education Framework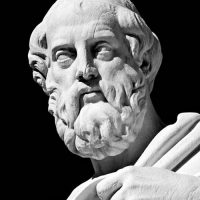 Music is a more potent instrument for education than any other because rhythm and harmony find their way into the most inward places of the Soul.
The BC Education Framework is meant to initiate a years-long project to develop a thought-through range of composition educational and appreciation programs that can eventually prove capable of meeting every individual at their particular stage of knowledge of, experience with, and interest in, Canadian music.
Initially, the Framework seeks to develop a simple methodology of teaching basic principles of composition from elementary school right through secondary through the CMC's signature Composer in the Classroom Project; educational programs designed to help emerging composers develop the full range of their abilities; and lifelong learning and music appreciation opportunities for adult listeners, performers, and enthusiasts of new music.
The Composition Teaching Methodology Project is intended to develop a best practice for the teaching of composition in the classroom setting. It is inspired by the Composer in the Classroom project, which in turn is based upon R. Murray Schafer's book of the same name.
Composer in the Classroom brings a composer into school classrooms with the goal of teaching children to express themselves through music. In accordance with Schafer's interests in acoustic ecology, Composer in the Classroom also encourages students to learn to listen in a new, more self-aware way to the everyday ambient sounds that surround them. The program has been highly successful in encouraging and assisting students, many with little or no musical training, in their musical creativity and experimentation.
With Composer in the Classroom, students work alongside a professional composer, discussing and developing approaches to creative composition in the classroom. In an ideal setting, the residency culminates in a performance of their compositions.
CMC BC proposes to create and develop a standardized methodology for the teaching of composition (or creative music-making) that can be used in classrooms across the province. When complete, it will be available to teachers at the primary, intermediate and secondary levels and designed to work successfully in areas with minimal resources.
Our proposal includes several components:
First, we will seek to better understand methods currently employed in the teaching of composition across the province by public school and private music teachers, new music ensembles, and more advanced music educational institutions. We will begin to answer the question, "What is the end goal of a classroom composition program?"
Second, we will analyze the results of our research. Which methods produce good results in the classroom, and which ones aren't (and why)? From these discoveries, we will begin to build a methodology, keeping in mind that it must be effective at all levels of musical knowledge, and taking into account potentially limited school resources in some areas.
Third, the program will be made available to interested educators all across the province. Trained facilitators could work with classroom teachers to implement the program in some cases.
As part of the CMC BC Region's comprehensive Educational Framework, we are developing a BC Syllabus by categorizing all of the music in our library for solo instruments and voice by their approximate appropriateness for particular grades and ages.
The goal is to make that resource available to music educators and educational institutions across the province, and to other regions of the CMC for them to adapt locally as desired.
The first step in our process is partnering with music schools and conservatori