Biographies, Programs, Letters, Interviews, Newspaper Articles, Reviews, Posters, Unique Videos, Recordings and Photographs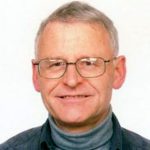 I see the composition of new musical ideas as representing one of the highest forms of human creativity. Through my work on the archives, it's a great privilege to be able to document the important contribution of our composers to Canada's cultural fabric.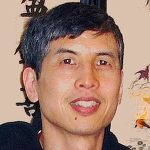 Collaborating with Bill and other volunteers to build the archive instilled within us a wonderful esprit de corps.
Created by a team of dedicated volunteers working over a decade, CMC BC's Digital Archive is a major research resource.
Dating from 1959, the online archive offers the world's largest digital collection of memorabilia and artifacts related to performances of music by BC Associate Composers anywhere in the world, and performances in BC of music composed by Canadian composers from other regions.
Today, the digital archive includes more than 20,000 biographies, programs, letters, interviews, newspaper articles, reviews, posters, unique videos, recordings and photographs, and continues to grow with new materials added on a daily basis.