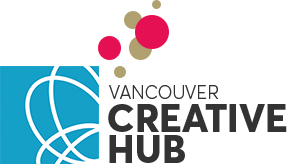 837 Davie Street
Vancouver, BC V6Z 1B7
Phone: 604.734.4622
Toll Free: 1 844 416 8742
Email: bcregion@cmccanada.org
Hours
Administration: Monday-Friday
9:00am-4:30am
Library: Tuesday -Saturday
1:00pm -5:00pm
The Vancouver Creative Hub features our new, 40-seat Murray Adaskin Salon complete with Adaskin's Heintzman Salon Grand Piano, and is fully equipped with high definition audio and video recording, presentation, and live streaming facilities. A new, street-level, spacious lobby with refreshment stand compliments the new performance space, and features a new box office operated as part of a new partnership with Tickets Tonight.
Upstairs, the 14-seat CREATE Board room is fully A/V and distance-meeting equipped, and comes with access to an adjacent kitchen.
The Vancouver Hub launched its first concert series, film series and lecture series in the fall of 2016, along with a range of educational programs including Composer in the Classroom, Score-Reading Clubs, Professional Placement programs, Teaching Internships and a new Professional Development Program for composition grads.
Our free, lending library, one of five across Canada, is one of the largest libraries of Canadian music in the world. Our Head Librarian, Jordan Nobles, a highly respected composer, is also an expert on Canadian music and is regularly called on to advise orchestras, teachers, performers and programmers on Canadian repertoire.
Our new Elliot Weisgarber Listening Stations allow visitors to listen to our extensive and unique catalogue of digital and analog recordings while browsing scores of those works. And we offer one of western Canada's leading print and bind services for music.